About Us
Teresa Gutierrez Law is a boutique estate planning, probate / trust administration, and business law practice that provides unmatched quality services and individualized attention.
Teresa Gutierrez Law helps individuals, couples, and families maximize the enjoyment of their estates during their lifetime.  At the same time, we design and maintain unique plans to best represent clients' long-term estate goals and wishes.
Among other services, Teresa Gutierrez Law helps businesses select proper entity formation, create operating agreements, and construct business succession plans. Our office makes client concerns our own so that clients can focus their time and energy on what is most important to them.
We are conveniently located and ready to speak with you about your options, in English or Spanish.  Appointments are available in Torrance and – upon special arrangements – in downtown Los Angeles, Santa Ana, and other.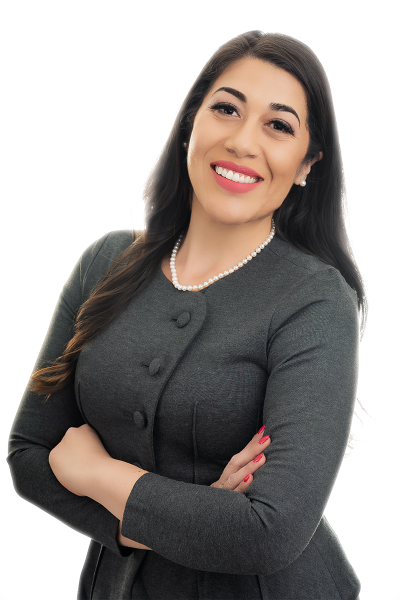 We design and maintain unique plans to best represent clients' long-term estate goals and wishes.
A boutique estate planning practice with a sense of community.
Attorney Teresa Gutierrez aims to provide peace of mind by helping clients protect their families' futures. She guides her clients through difficult, but important, decisions, such as identifying who they trust to make decisions about their medical care if they are unable, who should take care of their children if they die or are unable, and how they can make sure property goes to who they choose instead of being tied up in the courts, in probate.
Request a Consultation
Teresa was very kind and easy to work with! She went out of her way to make sure this process was as fast and easy as possible! I highly recommend her if you're looking for professionalism and straightforward results!
Teresa, Thank you again for your assistance and guidance with my student's trust fun. I feel so much more confident moving forward with his commitment.
Teresa Gutierrez, has been a wonderful help in my nice case since we met her, she has always keep us undated and informed when we need it! We are great full with her.
Attorney Teresa Gutierrez Has being working on a juvenile visa for my nice, and thanks to her dealing with all this legal situation have been more confortable for me and my family.teresa has always being a very professional and dedicated attorney,
Wulian Rodríguez
2020-04-03
La abogada Gutiérrez es una persona muy profesional en lo que hace a mi sobrino los abogados no le querian tomar su caso porque estaba pronto a cumplir la mayoría de edad y ella en un periodo corto de tiempo logró que con pocas horas por cumplir la mayoría de edad someter la petición y al día de hoy estamos muy satisfechos con su trabajo yo personalmente la recomiendo
Wyndhy Morales
2020-04-01
Bueno en mi experiencia como joven que soy me agrada saber que la abogada que me tocó es muy buena a base de inmigración ha llevado mi caso hace aproximadamente un año y medio en el cual vi resultados muy buenos gracias a su trabajo en visa u otros papeles, tiene una ética muy buena profesionalismo, Confidencial, trata de tener una buena relación entre abogada y cliente hace aproximadamente un día me avisó que recibió confirmación de parte de la ley federal que estaba en espera de aprobación de mi visa dando así una gran noticia en cuestión de un año de proceso resultados rápidos en poco tiempo cuando me lo dijo sentí una emoción muy fuerte ya que se pensaba que tardaría más por el tipo de caso cabe decir que trabaja impecable siempre trata de una manera u otro en buscar solución. Es una buena abogada.
Tenesha Washington
2020-03-03
I utilized Teresa Gutierrez Law Firm to obtain a legal name change needed for the upcoming DMV REAL ID Requirements. Ms. Gutierrez was extremely helpful and made the process smooth. She made all the required trips to the courthouse on my behalf and got it done without any stress on y part. She was responsive to any questions I had and completely dedicated to my case. I would recommend using Teresa Gutierrez Law Firm services for your needs as well. I'll be contacting her again soon after the birth of my 1st grandchild to set-up Estate Planning and Trust Funds. THANK YOU FOR ALL YOUR ASSISTANCE TERESA!!
Mayra Contreras
2020-02-10
Working with Attorney Teresa Gutierrez on my Will & Trust was the best thing I could have done for myself since the task of creating one can be overwhelming. She was very organized, communication was open & detailed, professional & personable all in one. Online website made it easy to work on paperwork so easily and quickly. Her office & location was in a good location, neat, and accommodating. Would definitely be using her services again and recommend her to all!
El Misael Isidro
2019-08-07
It has been great working with Teresa since the start of my case in the Probate Court. She keeps me updated on everthing, and I like how she works.
Daniela Varela
2019-06-17
Yo llevo mucho tiempo trabajando con ella y es un excelente servicio. Hace poco ella me asistió en el proceso para un permiso el cual obtuvimos y en este momento trabajaremos con ella en un caso en la corte de testamentos.
Teresa Gutierrez Law is a boutique estate planning practice that aims to provide peace of mind by helping clients protect their families' futures. We are conveniently located in the South Bay and Koreatown. Hablamos Español.